The medical industry is filled with many types of career opportunities. Even if you prefer not to pursue a medical doctor or nursing degree, you can still find a position that is related to patient care. One of those positions is an endoscope repair technician. In this role, you are responsible for making sure the instrument doctors use to get different views of a patient's internal body is in good working order.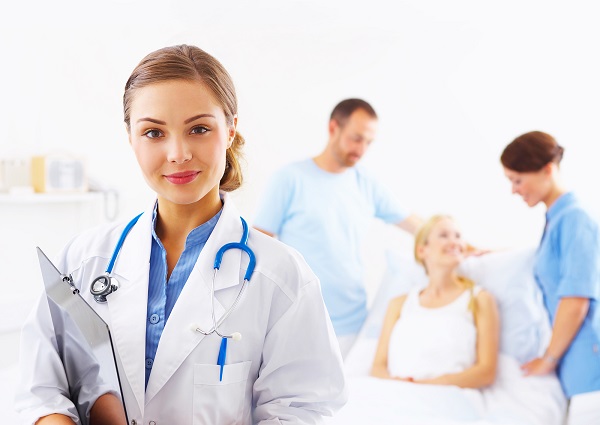 Basically, you only need two years of postsecondary training to begin working in this field. Primary duties may include routine maintenance, inspections and repair on this medical device.
Educational Requirements to Repair Medical Equipment
According to the U.S. Bureau of Labor Statistics (BLS), the most common educational requirement is a 2-year degree in engineering or biomedical technology is enough to get you started in repairing medical equipment. Courses from technical schools and community colleges are offered.
During enrollment, you will cover a wide range of topics such as biomedical instrumentation, electric circuits, computer applications, medical equipment networks and healthcare safety standards. You may also study medical terminology, anatomy, physics and how to troubleshoot problems.
In addition to attending school, you may also receive training from medical equipment manufacturers. These are typically recommended so you have better understanding of the calibrations and functions of specific types of equipment.
Trained Skills and Abilities
While attending school, you will also become more knowledgeable in using specialized tools such as soldering irons and multimeters. Perfecting your use of these tools will help you make proper adjustments to ensure the equipment you repair operates at its highest level of accuracy.
Your familiarity of the latest in medical technology will also increase as you not only learn how to repair endoscopes, but training will also cover:
Defibrillators
Electric wheelchairs
Heart monitors
Patient monitoring systems
Telemetry systems
Ultrasound equipment
X-ray machines
Continuing Your Education for Career Advancement
Medical equipment will continue to evolve with advancing technology. Because of this, you will greatly benefit from continuing education courses and activities to keep your knowledge and skills current. In some cases, you may even need a bachelor's degree to work on more complex medical equipment.
While certification in repairing medical equipment is not mandatory, this is another level of credentials that will enhance your skills and make you more attractive to potential employers. Industry associations such as the Association for the Advancement of Medical Instrumentation offer professional credentials that will improve your credibility in the field.