three most common wood treatments
Wood utility poles suppliers provide more than just poles. They also have crossarms and other common objects that you see in your community in our yards and along the streets. It is funny how mow people don't think about something that is always there. It's like the expectation and confidence in knowing that no matter what, it is something on which you can depend.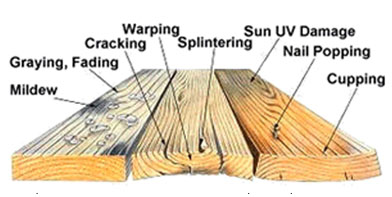 Purpose of Poles and Crossarms
Essentially, the poles and crossarms are used to run and support the electrical lines we need to have electricity inside our homes and businesses. Obviously, these products are vitally important. Without them, it would be very difficult to have light on in the mornings as we prepare for our day.
Without electricity, businesses could not operate and serve customers. Who wants to move around in the dark? If you do, you are among the few. Therefore, it becomes important to prolong the usefulness and life of both items. One sure way is to treat the wood before to installing the poles.
Ways to Treat the Wood
Treatment of wood refers to doing what is necessary to protect the wood from being damaged by insects, decay, extreme weather conditions and fungi. Using the right chemicals on wood poles ensures that their life is extended so the harsh environment does not interrupt our daily lives.
To save time, money and frustration, you should choose from one of the three most common wood treatments.
Pentacholorphenol (Penta) is a preservative that has become a maintenance staple for more than 60 years for the utilities industries in Canada and America. This broad spectrum biocide was used in disinfectant, herbicides and fungicides. Now, it is only used for wood preservation.
Chromated Copper Arsenate (CCA) is a water-based wood preservative is a mix of copper, arsenic and chromium. Applying it gives wood a greenish tint. CCA is commonly used on Southern Yellow Pine crossarms and poles.
Creosote, known as one of the oldest commercially used preservative, is made from distilled coal tar. Often, light oils like mineral spirits or diesel fuel are applied to thin this preservative before it is used.
Creosote is usually dark brown to black and has an oily odor and appearance from the oils used to treat it. Typically, you will see wood treated from this commercial preservative in railroad crossties, marine pilings and utility poles.
The next time you see a utility pole in your neighborhood remember that it is something you will have a difficult time living without.